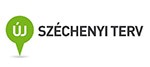 Winning tenders
Utilization of innovation results at Kollár-Vill Bt
Beneficiary of the project: Kollár-Vill Bt
Amount of aid granted by the European Union and the Hungarian State: 7 085 000 Ft
Construction time: 2012.08.1-2012.12.31.
The Kollár-Vill founded in 1994. The main activity was the repair of electric motors. Initially, 2 people worked at the company, this number has now grown to over 15. Most of our specialists have 25-30 years of professional experience in improving electric rotary machines.
Over the next 20 years our activity has been expanded. We also deal with the repair and maintenance of engines powered by motors. We are doing vibration diagnostic tests since 2007 and are able to perform dynamic balancing at the customers' premises. With our laser setting instruments we can also perform pre-commissioning work.
Most of our customers are manufacturing plants in Tatabánya, Leo and Gyor Industrial Park. Our new site was built in August 2012, where we can carry out our activities under modern conditions.
Purchasing of machines with application support facilitates and simplifies material handling. By acquiring the vibration data collection and balancing instrument, it is possible to meet the needs of our customers more widely.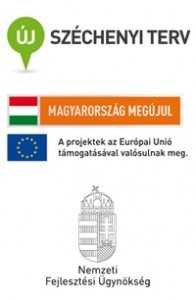 Acquired assets:
Bakdaru structure with electric chain hoist
Dynamic balancing kit for Viber X5
Doosan 3-Support AC Power Tool B15R-5
Rotating columned crane structure with electric chain hoist
two channel Vibration Data Acquisition / Analyzer Viber X5
Data acquisition / analysis and trend-making software
---
Name and contact details of the Intermediary Body:
MAG-Hungarian Economic Development Center Zrt.
06/40-200-617
info@magzrt.hu
www.magzrt.hu
---
National Development Agency
06/40-638-638
nfu@nfu.gov.hu
www.nfu.hu